| | |
| --- | --- |
| ftp.delorie.com/donations.html | search |
Donating Money to Delorie Software
You say djgpp is better than spending lots of money on a commercial compiler?
You say my web services helped you make your killer web page more usable?
You say those programs you downloaded were helpful?
You say the chess server just kicked your butt again?
And you want to know how you can possibly thank me?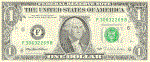 How about sending money? Just a few dollars will make a big difference - if everyone sent in just $5, I'd have enough to keep my site online for years! I estimate it costs about $3000 per year to provide this service to my fans, and although I'm willing to pay for it out of my pocket (because being on the Internet is so cool!), I can use all the help I can get.
Of course, most of my stuff will always be free (except for distribution charges as appropriate, of course). You will always be able to get djgpp from the big FTP sites. And djgpp will always be the coolest dos compiler around. If I could pay my bills with cool, I'd be all set. Sigh.
If you wish to make a donation with PayPal, simply put dj@delorie.com as the recipient.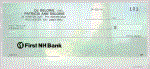 If you send me money, please make checks (drawn on US banks in US funds) payable to DJ Delorie, and mail them to my home address. Mark on the memo portion of the check "djgpp donation". Sorry, they're not tax deductible. If you're not in the United States, the best way to send money is either (1) Have your bank provide you a bank check drawn in US funds on a US bank, and mail that, or (2) send e-mail to get wire transfer information.
Don't forget to consider donating some money to the FSF, who did a lot of the original work on gcc and the other GNU programs!